BOSCH eBike Systems
Something you can rely on. Kreidler e-bikes with BOSCH eBike technology.
For more than 10 years, BOSCH has wowed consumers with pioneering ebke drive technologies. Multi-award-winning motors, high-efficiency batteries, innovative displays and control elements – BOSCH e-bike systems are trusted, reliable, low-noise and long-lived.
From Active Line Plus to Performance Line CX – BOSCH offers the ideal drive system and ride experience for every field of deployment. 5 ride modes and precise motor controls with rapid sensor signal processing ensure dynamic riding behaviour and increase the maximum possible range. Three sensors measure your pedal power, cadence and speed more than 1,000 times a second.
BOSCH Range assistent
Are you interested in the travelling range of our e-bikes? BOSCH provides you with a clever online calculator to help you with this. Considering many different parameters such as the motor, battery, ride mode, rider's weight and landscape, the system calculates the maximum range of bikes in kilometres.
Simply try out the BOSCH range assistant at: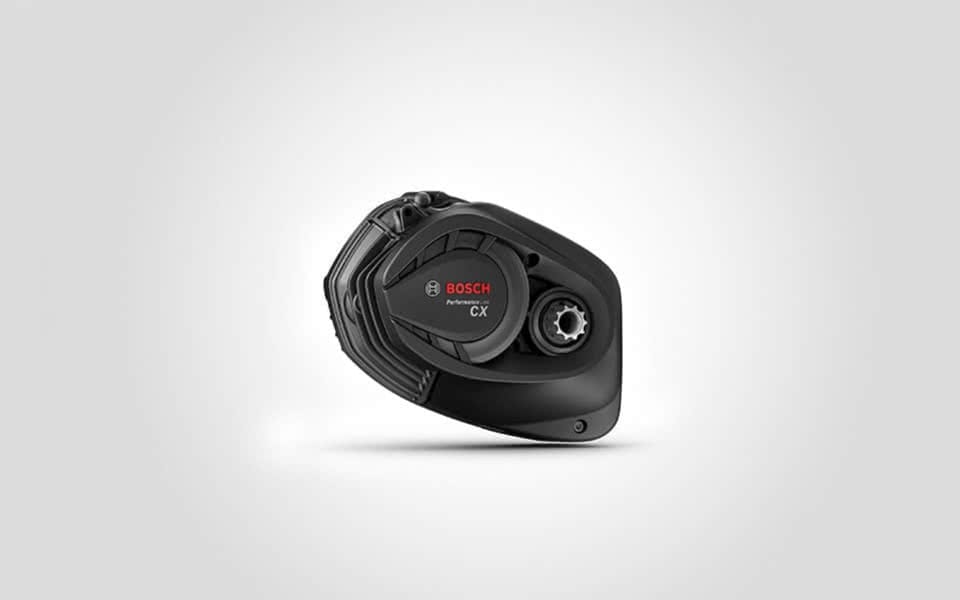 BOSCH Performance Line CX

For big challenges: The new Performance Line CX accelerates powerfully and convinces with sporty, agile handling. The compact and lightweight drive is protected against stone chips and splash water and scores with a torque of up to 85 Nm and pedal assistance up to 340%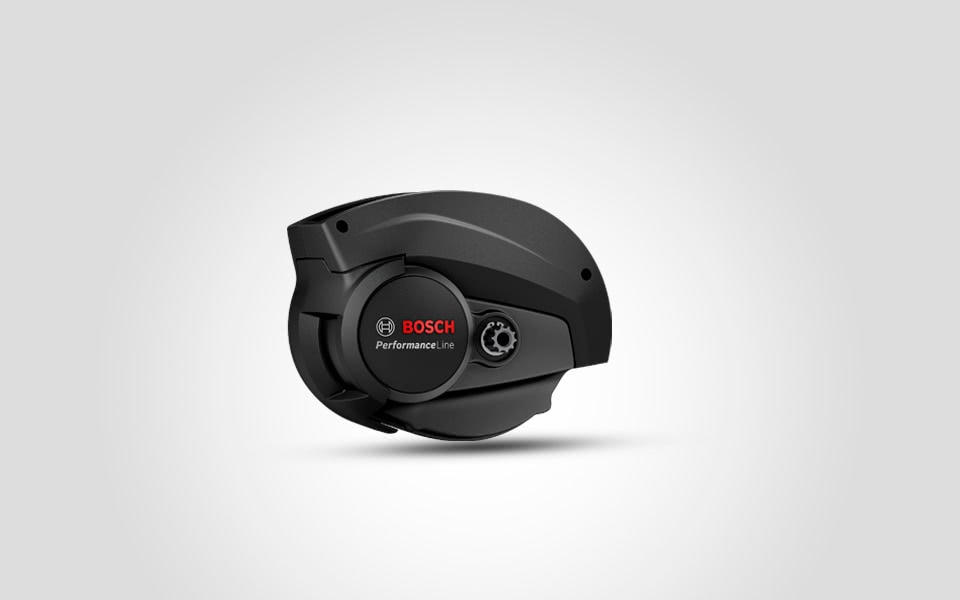 BOSCH Performance Line
Sporty 65 Nm torque and pedal assistance up to 275% - always at the right moment, even in the mountains. The driving feeling remains natural at all times, in off-mode and over 25 km / h with hardly noticeable pedaling resistance. And all very easy, especially silent.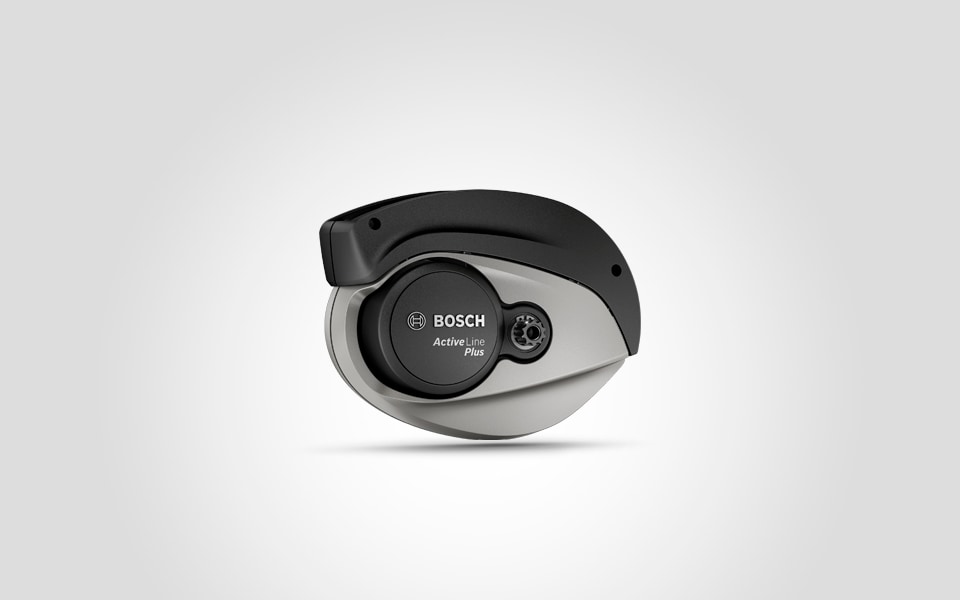 BOSCH Active Line Plus
Driving pleasure for City & Tour: The 3.2 kg lightweight offers top handling, up to 270% support and a max. Torque of 50 Nm. Highlight: no pedaling resistance at over 25 km / h.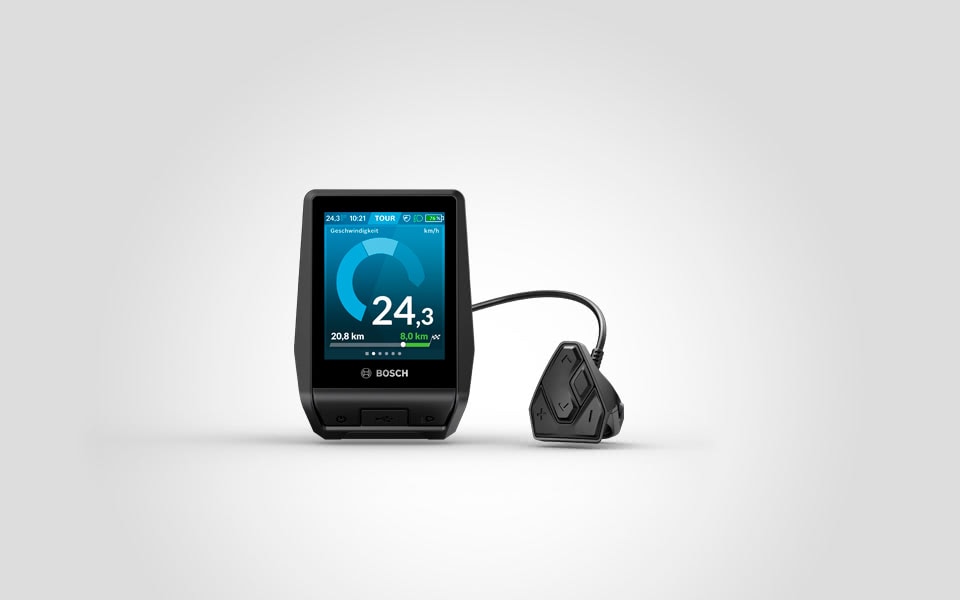 Display Nyon

The latest generation of on-board computers offers some smart functions & features: robust & optimal readability of the color display with touch function that also works with bike gloves, a special coating against mirroring & fingerprints, automatic reaction to ambient light and a dark & light display with maximum contrast.
Display Intuvia
Clear information, intuitive control. Thanks to a separate control unit, your hands remain safely on the handlebar and all driving data in the best possible field of view. Thanks to the shift recommendation, you always drive in the right gear; This protects the battery and increases the range.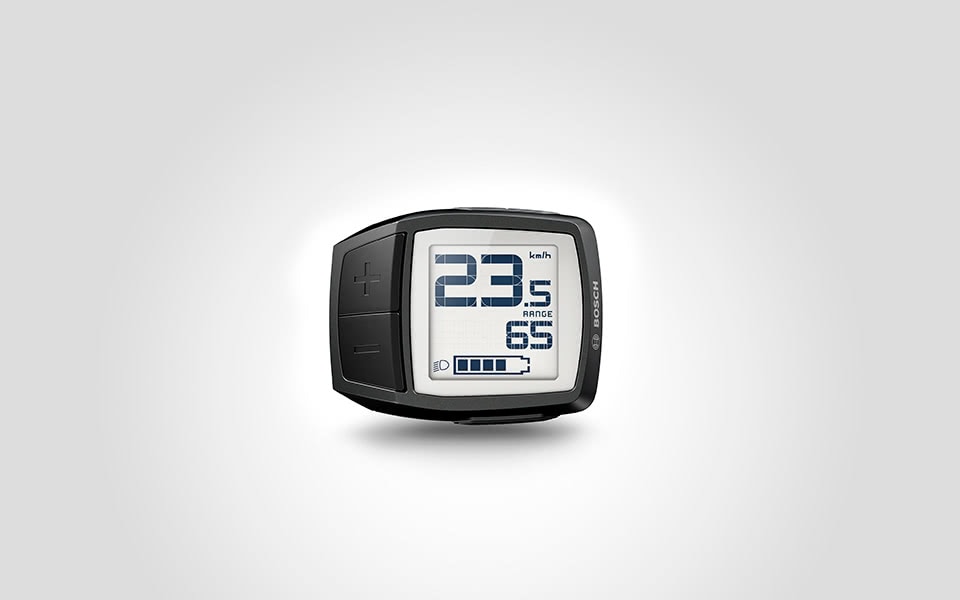 Display Purion
Purion stands for maximum efficiency and easy operation. Positioned directly on the handlebar grip, Purion easily controls the e-bike and provides information on the state of charge, speed, driving mode, range, trip and overall distance.
BOSCH E-Bike Batteries – Powerpacks for Kreidler e-bikes

Fully integrated or as DualBattery-System – BOSCH Lithium-Ion batteries are efficient, durable and combine long ranges with easy handling. A battery management system offers the best possible protection, e.g. against overcharging or overheating. It also increases the service life of the cells. Various PowerPacks or PowerTubes are available for variable placement or DualBattery - with capacities of 400 Wh, 500 Wh and 625 Wh. Perfect for touring bikers or long-distance commuters is DualBattery - the combination of two BOSCH batteries with a capacity of up to 1,125 Wh.
Hidden e-bike energy: fully integrated batteries
Design, protection and freedom of movement: fully integrated PowerTubes are almost invisible and combine function and design. The integrated installation offers protection against dirt and damage; the robust aluminum housing makes the battery resistant to shaking and impact. Despite a capacity of up to 625 Wh, fully integrated PowerTubes from BOSCH are the lightest lithium-ion batteries of their kind.
Charging is also easy - you can leave the battery in its frame for charging or simply remove it. The e-bikes with BOSCH battery come with a corresponding charger.
Displays
Nyon, Intuvia or Purion - with the practical, easy-to-read BOSCH on-board computers, you can keep an eye on all your e-bike data and even charge your cell phone via the integrated USB interface while on the road. The amount of data provided varies depending on the display model:
Nyon
Whether for the daily route to work, daycare or shopping, as well as on extended e-bike tours, everything is controlled via the separate control unit during the ride. It is not only new ways to explore, but also to keep your personal fitness data in view.
Intuvia
Clear information, intuitive control. Thanks to the separate control unit, your hands remain securely on the handlebars and all driving data is optimally visible. Thanks to shift recommendations, you always ride in the right gear; this protects the battery and increases the range.
Purion
Purion stands for maximum efficiency and easy operation. Positioned directly on the handlebar grip, Purion makes the e-bike easy to control and provides information on charge level, speed, riding mode, range, trip and total distance.
Here you can find our current models with BOSCH e-bike drive technology »