Our frames
Not everyone who is looking for an e-bike or bicycle knows beforehand what type or size of frame they need. We offer models based on several frame shapes, with not all combinations of model and variant available. Below, you can find tips on choosing a frame size and information on the frame designs available from Kreidler, with their advantages.
Information on our frame designs: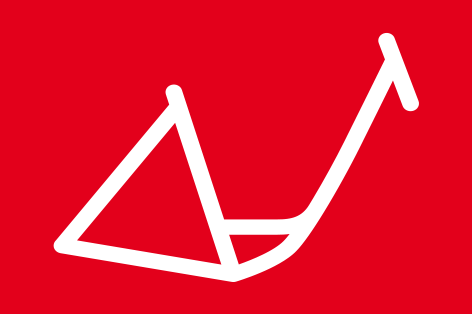 These step-through Wave Frames are particularly comfortable for both women and men. The frame geometry, lacking a top tube, is the best for making getting on and off as easy as possible. Here, the down tube runs in a curved line from the head tube to the lower part of the seat tube.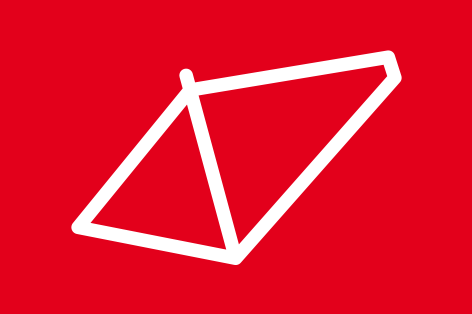 Diamond frames are an absolute classic. They are often called "men's frames", even though their geometry can be used just as easily by women too, especially in sports. Racing bikes, for example, are almost exclusively based on this frame. The geometry offers high stability and usually comes today with a top tube that slopes gently down towards the back. This shape improves efficiency, sportiness and ride dynamics.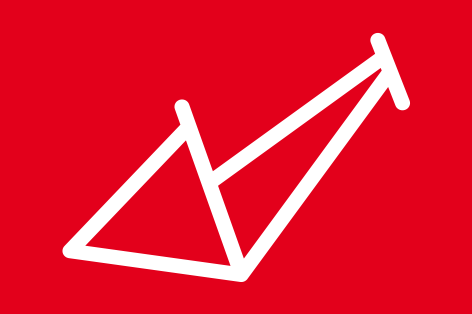 A good mix of comfort, sportiness and stability. Mixte frame bicycles are often thought of as "women's bicycles". But their shape, with a sharply slanting top tube, is largely considered today as a unisex form. They may be sporty, but these frames also offer ease of mounting and dismounting – a big plus where comfort is concerned.