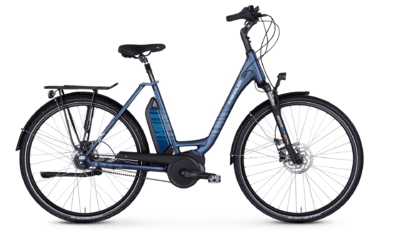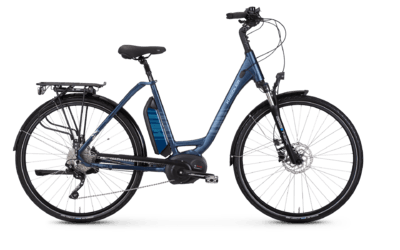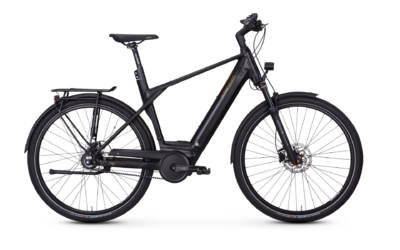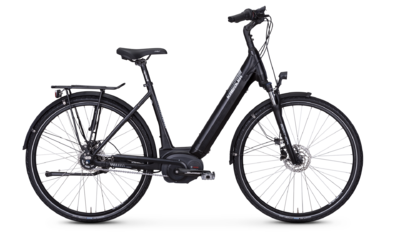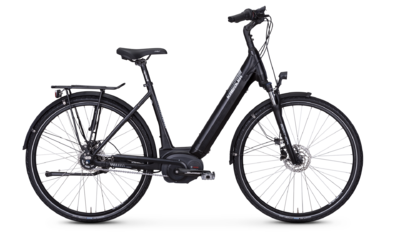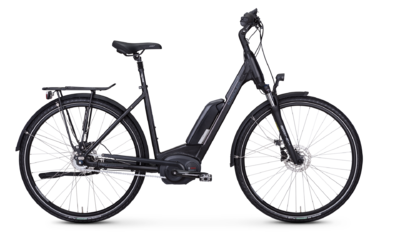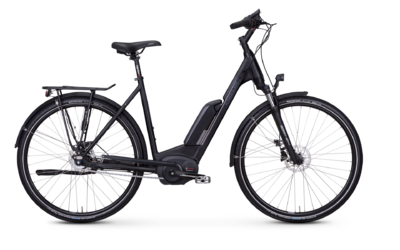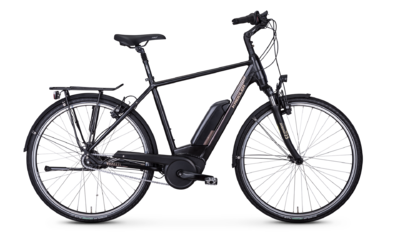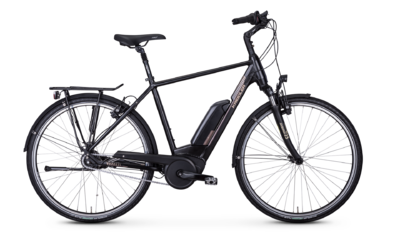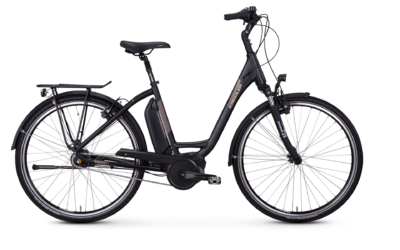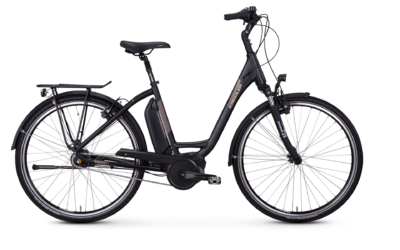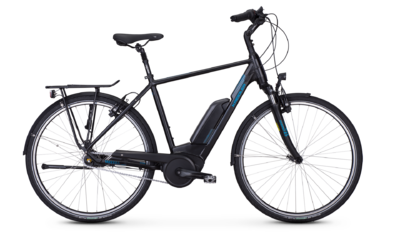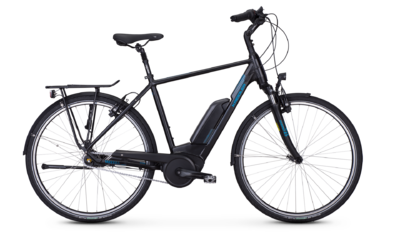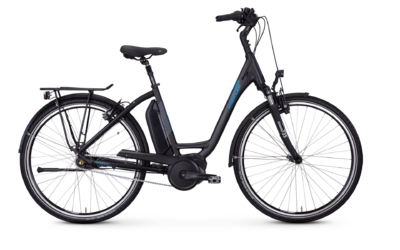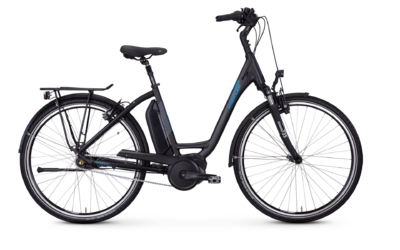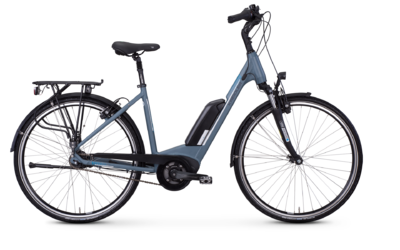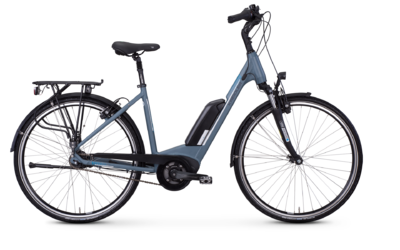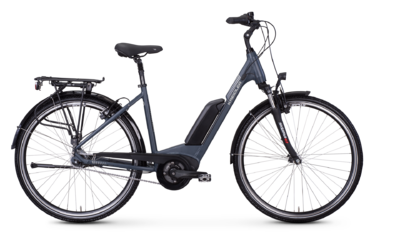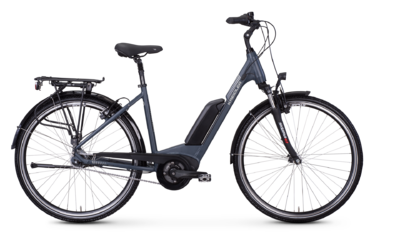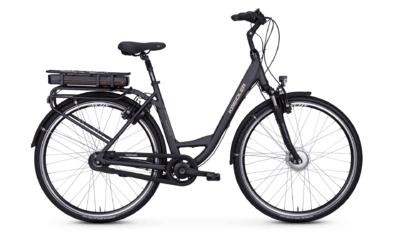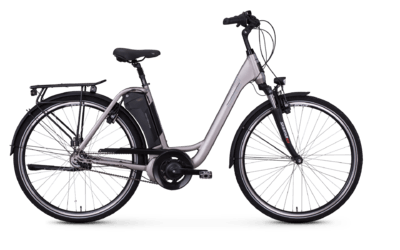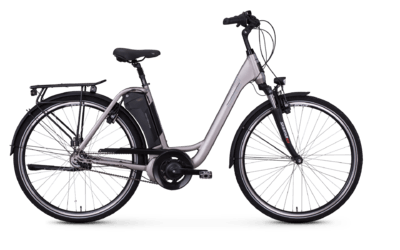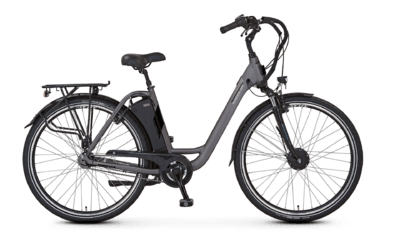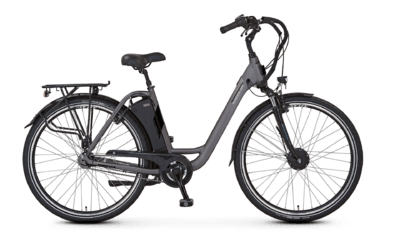 Made in Oldenburg
At Kreidler, quality is the focus. In line with our "Made in Oldenburg" seal of quality, we produce E-bikes as the perfect combination of brand components, state-of-the-art technology and modern production methods.
Our test laboratory
We always focus on the stability and rigidity of our E-bikes. In our in-house test laboratory we create conditions that are well above standard European norms.
Independent tests
The impressive Kreidler E-bikes are noted for their design, their innovative technology and, more and more, their racing performance. We are always happy to get our products tested by independent test institutes, such as Stiftung Warentest. You can read the latest test reports here.
Bike registration
Kreidler offers you the chance to protect your E-bike from theft using an online bicycle coding system.
City E-Bike – every day, every way.
Volle Straßen, Einkäufe, Kinder abholen – urbane Anforderungen bedingen heute ein Höchstmaß an Komfort und Zuverlässigkeit.
Kreidler City E-Bikes sind stilvolle Begleiter für den täglichen Einsatz in der Stadt. Unsere City E-Bikes bestechen durch exzellenten Komfort sowie Sicherheit und Funktionalität. Das ansprechende und trendige Design mit viel Liebe zum Detail machen unsere City E-Bikes zu echten Hinguckern in jeder Situation. Ein komfortables City E-Bike ist praktischer Begleiter im Alltag: Einkaufen, Kinder abholen oder der Weg zur Arbeit – kurze Fahrten für die sich die Nutzung eines Stadtrads bestens eignet.
Beim City E-Bike liegt der Fokus auf Fahrgenuss ohne unnötige technische Features. So sind Sie auf Ihrem E-Bike unbeschwert in der Stadt unterwegs. Typische Charakteristika von City E-Bikes sind die Nutzung auf ebenen, asphaltierten Straßen, ein geringer Abstand zwischen Sattel und Lenker für eine aufrechte Sitzposition sowie der Fokus auf Sicherheit und maximalen Komfort. Aufgrund der hohen Stabilität lassen sich Einkaufskörbe oder Kindersitze problemlos und sicher transportieren. Zudem bieten City E-Bike ein Höchstmaß an Komfort und Zuverlässigkeit. Beim City E-Bike erhöht oftmals eine Federgabel den Fahrkomfort und gleicht Unebenheiten aus. Hochwertige Reifen mit geringem Rollwiderstand und guter Bodenhaftung sorgen für ein Plus an Sicherheit und bieten ein Höchstmaß an E-Bike-Komfort.

Das Kreidler City E-Bike ist das ideale E-Bike für die Nutzung im urbanen Raum – every day, every way.
Sattelfest im Alltag – Kreidler City E-Bikes
Im Stadtverkehr geht es meist turbulent zu. Hier ist es wichtig, sich auf einen zuverlässigen Antrieb, exzellente Bremsen, eine präzise Schaltung sowie hochwertige Laufräder und Reifen verlassen zu können. Die aufrechte Sitzposition beim City E-Bike bringt neben Komfort, dank größerer Übersicht, auch zusätzliche Sicherheit.
Wir setzen bei unseren City E-Bikes auf wartungsarme, verlässliche Nabenschaltungen. Und natürlich gehört auch eine straßenverkehrsgerechte Ausstattung zum Gesamtpaket eines City E-Bikes: Eine fest montierte LED-Lichtanlage mit Standlicht, Klingel, Schutzblechen, Seitenständer und ein wirklich stabiler Gepäckträger sind bei Kreidler City E-Bikes selbstverständlich.