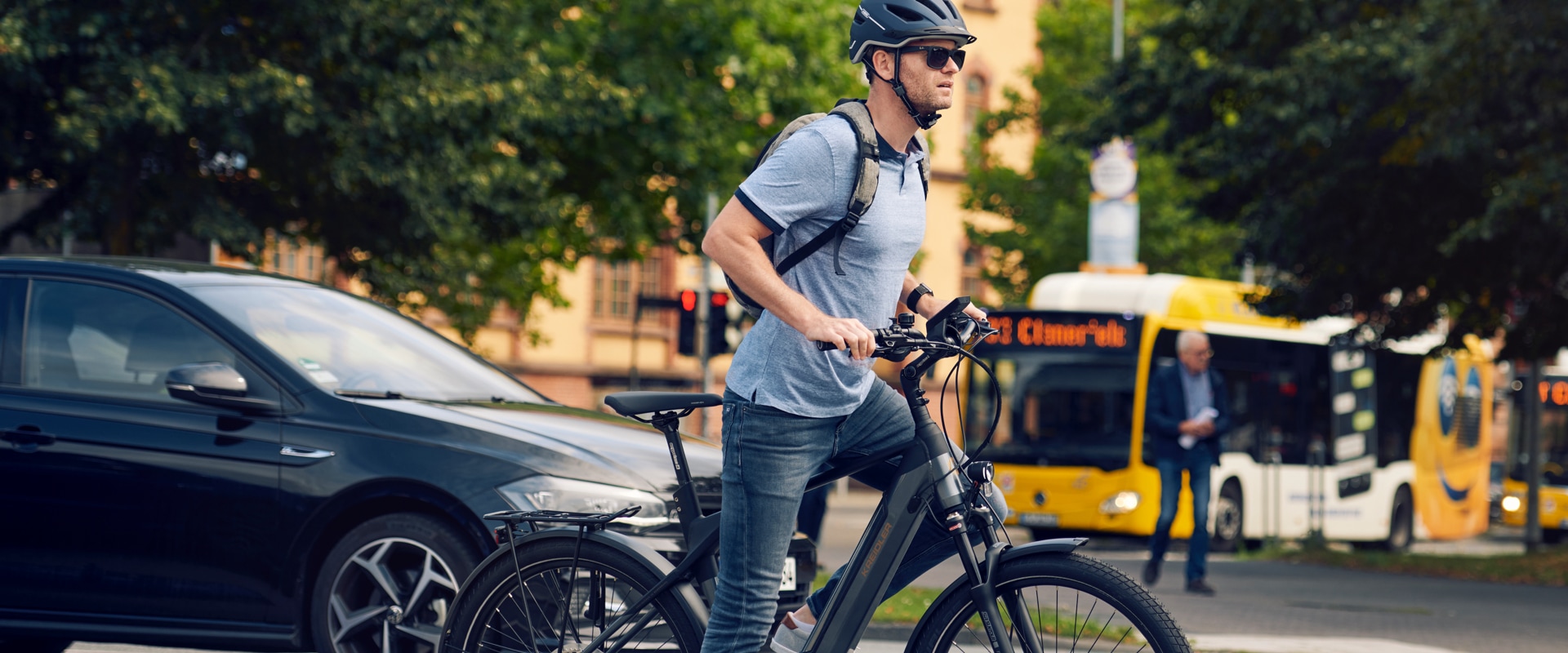 Ride savely
So you can always be safe on the road, we consider safety aspects already during development:
Frame concept
Ergonomics
Supension
Tyres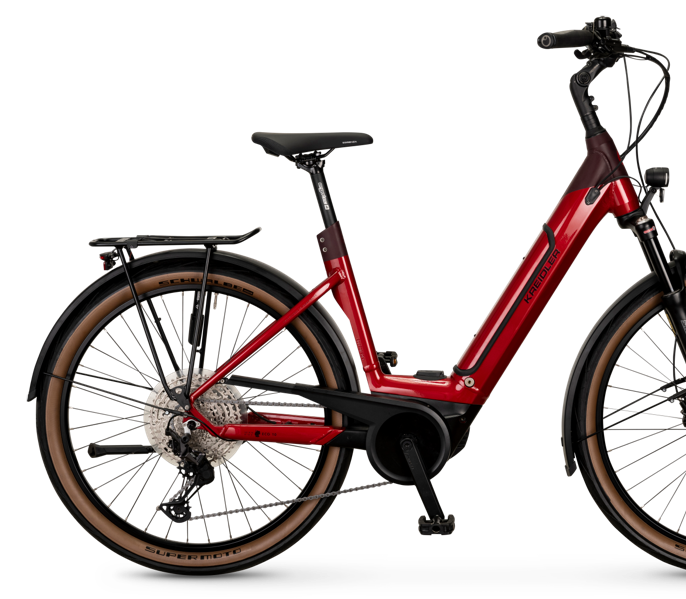 See and be seen for safety
Darkness, rain, busy streets – the SECCON safety concept considers situations where it is important to see and be seen
Bright LED lights
Brake and high-beam function
Parking light
Reflectors
Tyres with reflective strips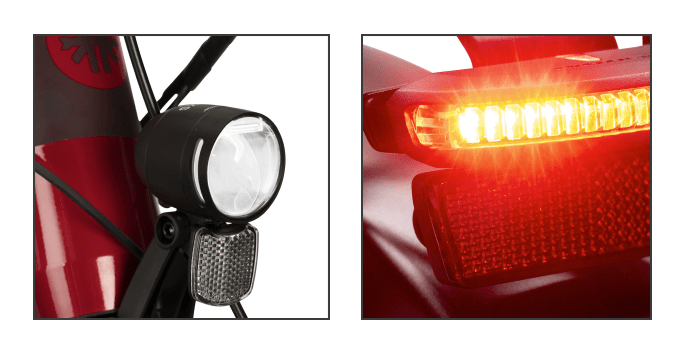 Stop savely
When planning the brakes and tyres, we consider the higher speeds and greater weight of e-bikes:
Hydraulic disc or rim brakes
additional coaster brake
Tyres with good grip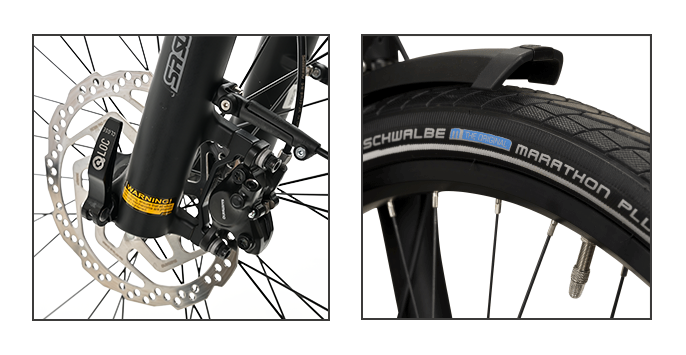 Secure savely
For an additional security dividend, we have established a digital registration system:
Online registration
Digital theft reporting
Returns of any e-bikes and bicycles found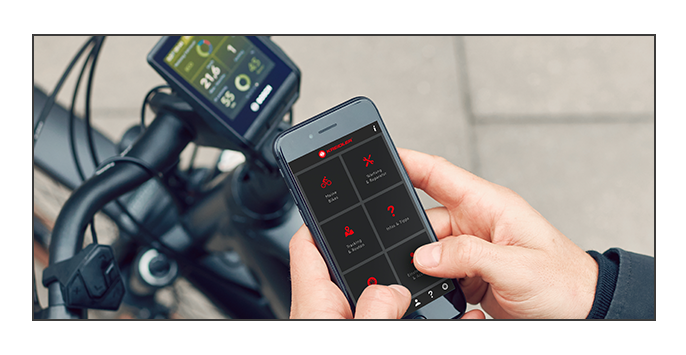 SECCON safety concept
Four pillars for a big safety bonus
Kreidler e-bikes score with outstanding quality and excellent safety features. More and more often, e-bikes are used as a fully-fledged means of transport, for longer distances and in wind and weather.
With our SECCON safety concept, we ensure that you ride on the "safe side" at all times on a Kreidler e-bike.