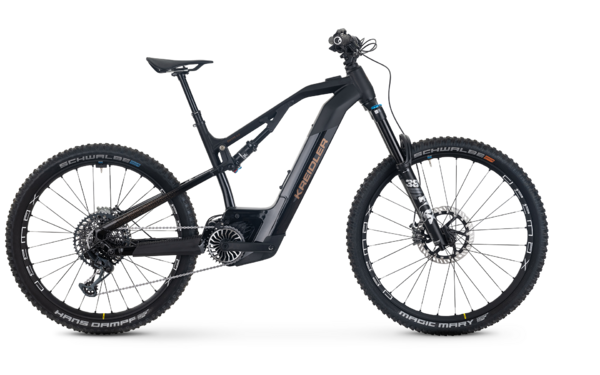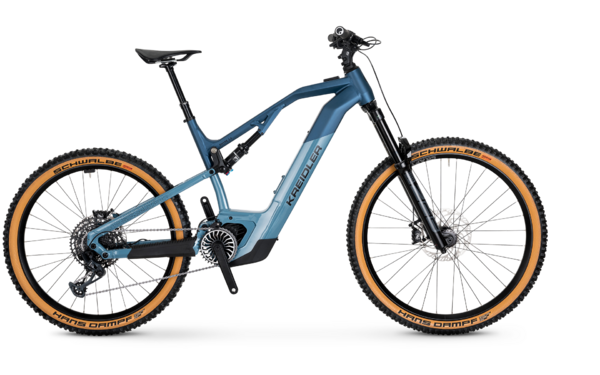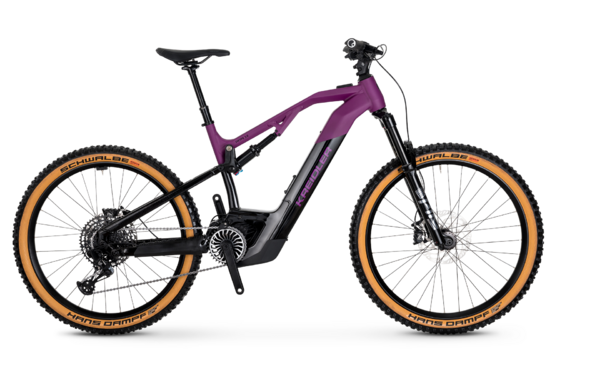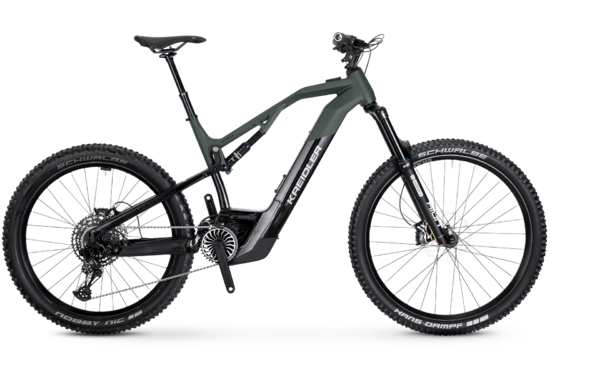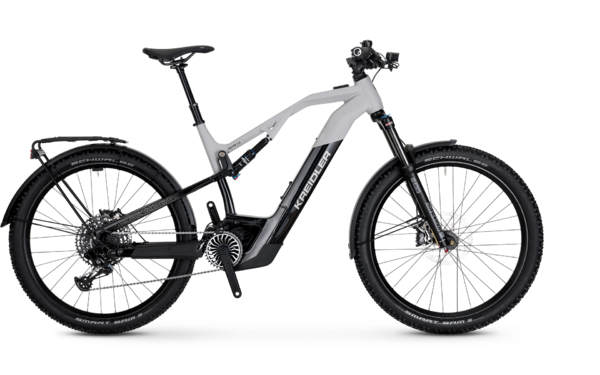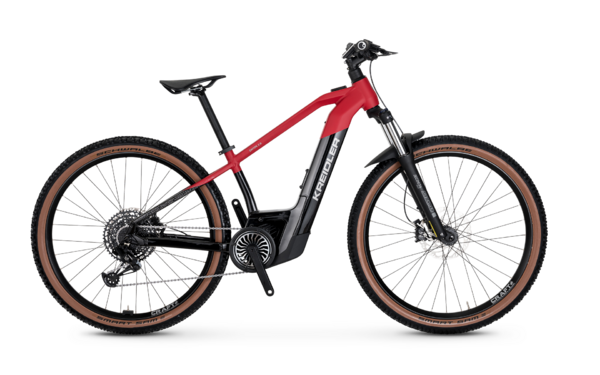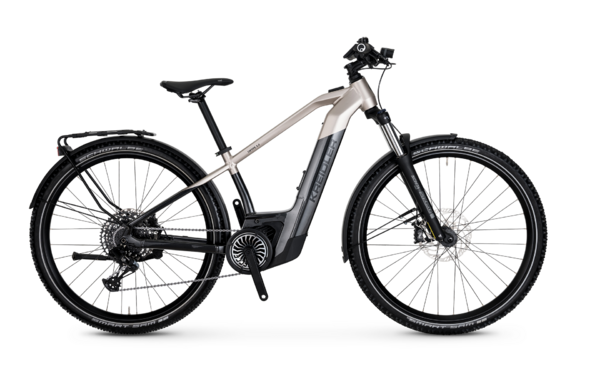 Made in Oldenburg
At Kreidler, quality is the focus. In line with our "Made in Oldenburg" seal of quality, we produce e-bikes as the perfect combination of brand components, state-of-the-art technology and modern production methods.
Our test laboratory
We always focus on the stability and rigidity of our e-bikes. In our in-house test laboratory we create conditions that are well above standard European norms.
Independent tests
The impressive Kreidler e-bikes are noted for their design and their innovative technology. We are always happy to get our products tested by independent test institutes.
Bike registration
Kreidler offers you the chance to protect your e-bike from theft using an online bicycle coding system.
E-MTB - for big an small adventures.
A multi-day crossing of the Alps, a leisurely weekend trip with the family or the sporty, fast after-work round with friends - big and small adventures are waiting everywhere. You just have to find them. Kreidler E-MTB of the SWYPE series are the result of German engineering - combined with first-class components.
Our full suspension bikes of the Kreidler SWYPE FS series are specifically geared to the needs of trail and enduro enthusiasts and enjoy steep climbs and crisp single trails.
The robust SWYPE HT hardtail series, on the other hand, effortlessly masters the balancing act between daily commuting to work and weekend off-road tours.
In both series, the so-called Equipped models score with roadworthy equipment: LED lighting system with parking light, bell, mudguards, side stand and sturdy luggage racks are part of the standard package of Kreidler SWYPE Equipped models.
Equipped with high-quality components and the Bosch Performance Line CX motor of the 4th generation, our E-MTBs are ready for any use. The motor is inconspicuously integrated into the frame along with a special cover, the battery inconspicuous and protected from the weather in the down tube. With the Bosch PowerTube (625 Wh) nothing stands in the way of longer rides and even energy-sapping uphill stretches in rough terrain become exciting trail rides.
Terrain? Tour? Commute? - Kreidler E-MTB
Not only in rough terrain is it important to be able to rely on a reliable drive, powerful brakes, precise shifting and tires with top grip. Kreidler E-MTBs of the SWYPE series are the result of sophisticated German engineering - combined with first-class components and "Made in Germany" manufacturing at the Oldenburg site.